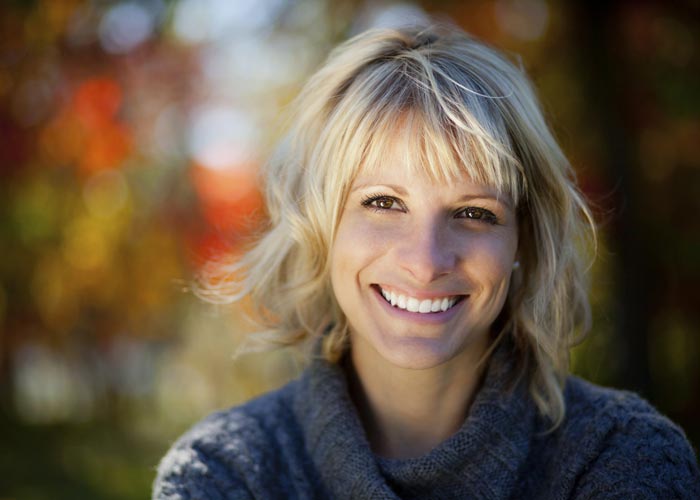 Do you ever find yourself wanting straighter teeth? Having crooked teeth can affect both your confidence and your oral health. At Bander Dental Group, our Grand Rapids Invisalign® dentists offer clear aligners as an option for patients who would love a straighter smile.
How Invisalign Works
Invisalign is a system of aligner trays that work to straighten your teeth over time. These aligners are custom-made to fit your teeth and are made of a type of clear plastic, so they're much less noticeable than metal braces. Every few weeks you'll receive a new aligner tray to wear, slowly shifting your teeth into the optimal position. 
If you've ever felt self-conscious about your smile, you're likely to be highly motivated to wear your aligners as directed by your Invisalign dentist. For Invisalign to be effective, you must wear your aligners at least 20 to 22 hours a day. This means that you'll only be able to remove your aligners during meals and while brushing your teeth.
Are you interested in what Invisalign can do for you? Here are 5 reasons you might be a candidate for Invisalign. 
1. You Want Straighter Teeth
Invisalign aligners exert pressure on teeth to move them into their final positions. During the first day or so of wearing new aligners, you'll feel this pressure on your teeth. However, many of our patients feel that this temporary discomfort is worth having a beautifully straight smile. The pressure on your teeth is a sign that the treatment is working.
2. Your Jaw is Done Growing
It's important that an Invisalign patient's jaw is done growing because if the jaw continues to grow after treatment is completed, the teeth can continue to shift. This can result in gaps or crooked teeth that will require straightening treatment all over again.
While a patient's jaw could stop growing as early as 12 years of age, this doesn't automatically make them a candidate for Invisalign braces. Since these aligners are removable, patients must also have the self-discipline and motivation to wear Invisalign despite temporary discomfort. This often means that children should opt for metal braces instead.
It's important to understand that each patient is different. You can discuss what method of orthodontic treatment will be best for your child with our dentists.
3. You Don't Want Metal on Your Teeth
Wish you could straighten teeth without braces? Ask our Invisalign dentists if you're a candidate for clear aligner treatment. As the name suggests, Invisalign is nearly invisible aligners that are almost unnoticeable while you wear them. Many of our patients appreciate that Invisalign lets them discreetly straighten teeth without their friends, coworkers, and family knowing.
In addition to their obvious appearance, metal braces have brackets and sharp wires that can irritate the inside of the mouth. They make eating difficult and can be uncomfortable to wear. If you'd like to avoid the look and feel of metal braces, Invisalign can help.
4. You Want to Avoid Plaque Buildup
Dental plaque and tartar love to hide where toothbrush bristles can't reach. People with braces often struggle to maneuver their toothbrushes in order to thoroughly clean their teeth, as the brackets and wires can get in the way. Flossing with braces is also especially difficult. Fortunately, Invisalign trays can be removed so you can easily brush and floss. 
Orthodontic treatment doesn't just improve the appearance of your smile but also improves oral health over time. Many of our patients who undergo clear aligner treatment are able to avoid tooth decay and gum disease later in life, as straight teeth are much easier to clean.
5. Your Bite is Mostly Aligned
While Invisalign is great for teeth straightening, it won't help patients who have serious over or underbites. If left untreated, bite misalignment can cause uneven wear on tooth enamel, jaw pain, and even TMJ disorder. However, if your alignment issues are minor, they can easily be corrected through the use of Invisalign.
Want to Learn More?
At Bander Dental Group, our Grand Rapids, MI dentists want to help you achieve the smile of your dreams. To find out if you're a candidate for Invisalign, give our office a call at (616) 949-5980.
Related Blog Posts
What You Need to Know About Retainers
How Long Does Invisalign® Take?
Pros and Cons of Invisalign® Braces
This blog post has been updated.