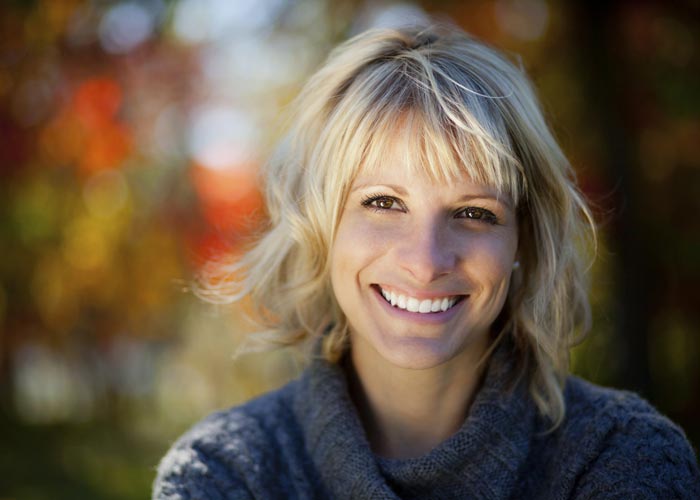 Have you been dreaming of straighter teeth? Having crooked teeth can affect not only your confidence, but also your oral health.
At Bander Dental Group, our Grand Rapids Invisalign dentists offer Invisalign® clear braces as an option for patients who would love a straighter smile.
Here are 5 reasons you might be a candidate for Invisalign.
Why Use Invisalign?
You Want Straighter Teeth
Invisalign aligners exert pressure on teeth to move them into their final positions. During the first day or so of wearing new aligners, you'll feel this pressure on your teeth. However, many of our patients feel that this temporary pain is worth having a beautifully straight smile. The pressure on your teeth is a sign that the treatment is working.
If you've ever felt self-conscious of your smile, you're likely to be highly motivated to wear your aligners as directed by your Invisalign dentist. For Invisalign to be effective, you must wear your aligners at least 20 to 22 hours a day. This means that you'll only be able to remove your aligners during meals and while brushing teeth.
Your Jaw is Done Growing
While a patient's jaw could stop growing as soon as 12 years of age, this doesn't automatically make them a candidate for Invisalign braces. Since these aligners are removable, patients must also have the self-discipline and motivation to wear Invisalign despite temporary discomfort. It's important to understand that each patient is different. You can discuss what method of orthodontic treatment will be best for your child with our children's dentists.
You Don't Want Metal on Your Teeth
Wish you could straighten teeth without braces? Ask our Invisalign dentists if you're a candidate for clear aligner treatment. Like the name suggests, Invisalign are nearly that straighten teeth little by little. Many of our patients appreciate that Invisalign lets them discreetly straighten teeth without their friends, coworkers, and family knowing.
You Want to Avoid Plaque Buildup
Dental plaque and tartar love to hide where toothbrush bristles can't reach. Fortunately, Invisalign can straighten teeth in as little as 12 to 18 months so you can easily brush and floss. Orthodontic treatment doesn't just improve the appearance of your smile–it also improves oral health. Many of our patients who undergo clear aligner treatment are able to avoid tooth decay and gum disease later in life.
Your Bite is Mostly Aligned
While teeth straightening, it won't help patients who have serious over or underbites. If left untreated, bite misalignment can cause uneven wear on tooth enamel, jaw pain, and even TMJ disorder.
is great for
At Bander Dental Group, our Grand Rapids, MI Invisalign dentists want to help you achieve the smile of your dreams. To find out if you're a candidate for Invisalign, give our office a call at (616) 949-5980.