Meet Dr. Samuel Bander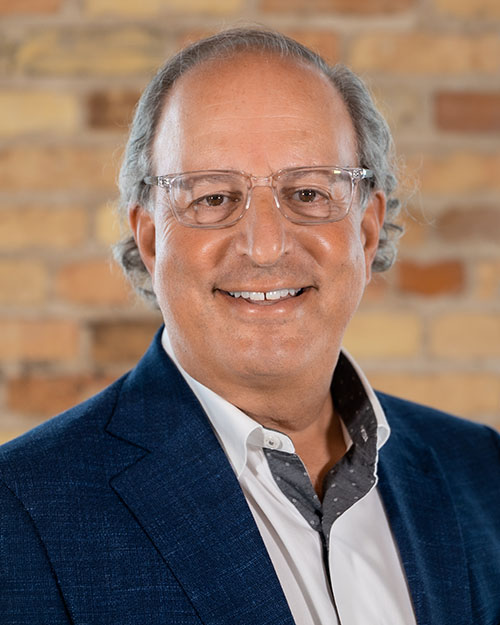 I have always enjoyed the health care profession and working with people. I chose to become a dentist because I enjoy not only the science of dentistry, but also the artistic side of this field. I take great joy in creating a beautiful smile for my patients.
I graduated from the University of Michigan School of Dentistry in 1981 and immediately joined my father in Grand Rapids at our Burton Street office. I was very fortunate to have the opportunity to work with my father for 15 years. His passion for dentistry and for life was infectious.
He taught me so much about dentistry and how to take care of people. I will always treasure the days we worked together. In 2005, I built my new office on East Paris Ave. I have completed thousands of hours of continuing education in general dentistry and in cosmetic and reconstructive dentistry.
I am a graduate of the Kois Center in Seattle, WA and the Misch International Implant Institute in Beverly Hills, MI. These residency programs allow me to pursue my passion of restoring complex dental cases so that even the most devastated conditions can be successfully treated in my office.
The most rewarding part of dentistry is to successfully treat any patient who is embarrassed to smile and pulls back from society. With modern dental techniques, I am able to restore teeth to their natural beauty. It gives me a great deal of joy when a patient sends me a note saying that they can now go out in public and enjoy life again. That is what my job is all about, helping people to feel better!
When I am not in the office, I enjoy spending time with my wife Wendie and my children and their spouses, Dr. Tom (Amy) and Jennie (Cody). I also enjoy playing golf and traveling.
More About Dr. Bander
Memberships
American Dental Association
Michigan Dental Association
West Michigan District Dental Society
Kent County Dental Society
Veddar Crown and Bridge Study Club – Univ of Michigan
Bunting Periodontal Study Club – Univ of Michigan
Kois Center for Continuing Education – Seattle, WA
Misch International Implant Institute – Beverly Hills, MI
Education
University of Michigan School of Dentistry, 1981 East Grand Rapids High School, 1974
West Michigan District Dental Society
President 2014 – 2015
Board Member 2008 – 2014
Director
Peer Review committee
PR committee
Delegate to the Michigan Dental Association
University of Michigan Dental School
Community Activities
President of the Grand Rapids Jaycees in 1989-90
Life Member
Chairman – Mobile Dental Clinic
St Nicholas Orthodox Church