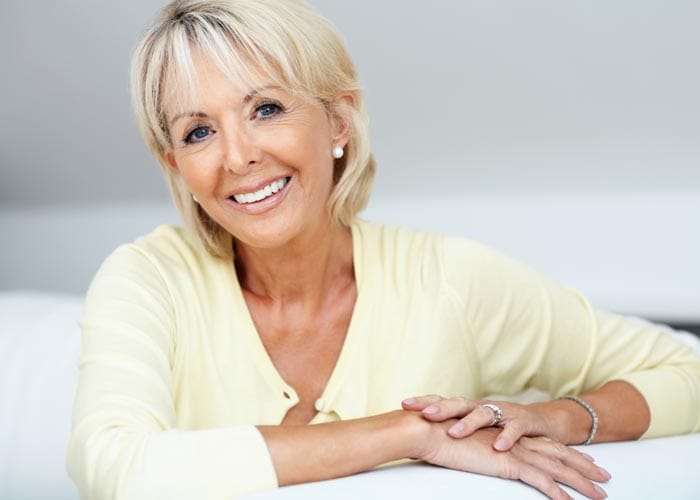 Looking for permanent tooth replacement options? Ask our dentists if you're a candidate for All-on-4 dental implants.
As the name suggests, All-on-4 works by supporting an entire arch of false teeth with only four dental implants. If you've experienced severe tooth loss, it's time to learn if these implants are the right choice for you.
What Are All-On-4 Dental Implants?
In general, a dental implant is an artificial tooth root, usually made of titanium, inserted into your jawbone to support a false tooth. The All-on-4 procedure involves inserting four dental implants into your mouth to support a set of false teeth, not just one false tooth.
All-on-4 implants are different from implant-supported dentures because they're not removable. The arches of the false teeth are screwed into the implants and can only be removed by one of our dentists.
Advantages of All-On-4 Dental Implants
Unlike dentures that rest on top of your gums, your All-on-4 dental implants will be embedded in your jawbone for the ultimate support. This means that you won't have to worry about your new teeth slipping the next time you eat, talk, or smile.
Many of our patients appreciate that their implants can be cared for like natural teeth. While implant-supported dentures have to be removed for cleaning, All-on-4 implants are permanently anchored to your jawbone. Another benefit is that you won't have to take as much time off from work to recover as you would with multiple single-tooth implants.
What Is the Dental Procedure Like?
First, you'll need to schedule an appointment with one of our dental implant dentists to learn about your tooth replacement options. We'll thoroughly evaluate your oral health to determine if you're a candidate for All-on-4 implants.
Next, if we approve you for the procedure, we'll determine the best possible positions for your four dental implants. Typically, this means placing two in the front of your mouth and two in the back.
During the actual procedure, we'll remove your remaining teeth before putting in the dental implants. Although the recovery process can take a few months, you should be smiling with a full set of teeth soon.
Request an Appointment
Our restorative dentists are here to answer your questions about All-on-4 dental implants. Call Bander Dental Group of Grand Rapids, MI, today at (616) 949-5980, or contact us online to learn more.
Related Blog Posts
Can You Eat Normally with Dental Implants?
Crowns, Implants, Dentures, and Bridges Guide
Will Dental Implants Make Me Look Younger?
Are Dental Implants Better Than Dentures?