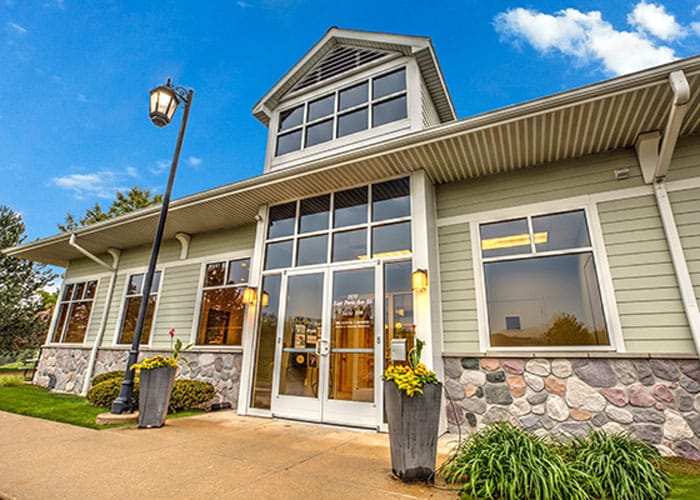 Looking for family and cosmetic dentists in Grand Rapids, MI? Our Grand Rapids, MI dentists offer a range of services for patients of all ages.
Whether you need to schedule your child's first dentist appointment or learn about the effects of periodontal disease, you can trust us to offer the dental services you need.
As a dental practice, our goal has always been to help patients maintain healthy smiles.
Learn About Our Grand Rapids Dentists
Spa Atmosphere
Even if you don't have dental anxiety, we understand if going to the dentist isn't something you enjoy. For this reason, we make it one of our goals to cultivate a spa-like environment in our dental practice that encourages patients to relax. We offer sedation dentistry, massage chairs, headphones, and even aromatherapy to help put you at ease.
Family & Cosmetic Dentistry
According to the Centers for Disease Control and Prevention, tooth decay is the #1 chronic disease affecting American children while periodontal disease affects 47.2% of adults age 30 and older. Since we offer family dentistry, we understand how oral health needs change as you age. We accept patients of all ages, from babies to mature adults. We also offer a wide variety of dental services, including and ®.
If you've ever felt self-conscious about your teeth and gums, it's time to schedule an appointment with one of our cosmetic dentists. During your consultation, we'll be able to help you explore your options for cosmetic dentistry so you can smile with confidence.
Advanced Dental Technology
We pride ourselves on using state-of-the-art technology to improve your experience in the dentist's chair. Our Grand Rapids, MI dentists use the latest dental technology to improve the precision, comfort, and recovery time of many procedures. We also use dental imaging technology for diagnosis, treatment planning, patient education, and post-treatment care.
Digital X-Rays
Panoramic X-Rays
Intraoral Camera
Soft Tissue Lasers
Hard Tissue Lasers
Cavitron
Intraoral Scanner
Cone Beam Imaging
Rotary Endodontics Handpiece
Air Abrasion
Our dentists are ready to help you maintain a beautiful healthy smile. To request an appointment with one of our Grand Rapids, MI dentists, call the Bander Dental Group at (616) 949-5980.