Meet Dr. Travis Mattson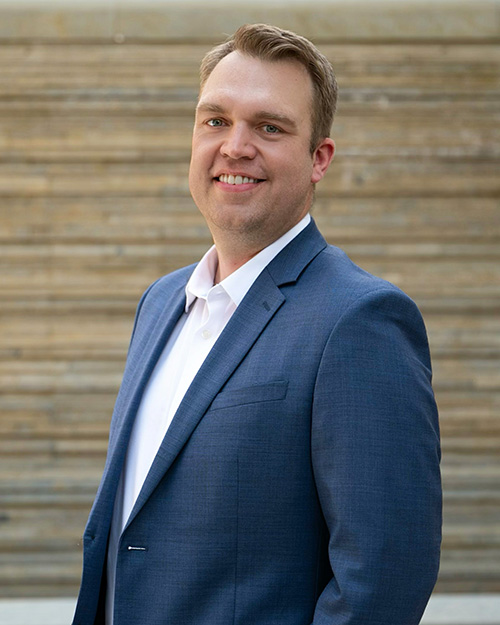 From a young age, I have always been drawn to dentistry. I loved the idea of working closely with people and being a valuable part of their health care. I also deeply enjoy the artistic side of restorative dentistry, in following nature's forms to help restore beauty and function to a smile. It is my belief that great dentistry is both science and art.
I was born in Lansing, and grew up spending time all over Michigan and Wisconsin. I attended St. Olaf College in Minnesota, where I studied both chemistry and history. I went on to obtain my dental degree from the University of Michigan, and afterwards completed a residency in general dentistry with the University of Detroit Mercy.
After working in private practice for five years in Traverse City, we decided to move to Grand Rapids to be closer to family.
I believe in developing long term relationships to help create long term solutions, and that your oral health is an integral part of your overall health. I strive to provide the best possible care in a relaxed and comfortable setting.
I also believe in the importance of lifelong learning, and am continually seeking to advance my knowledge and skillset to provide the best possible care for patients. I have studied extensively on restorative dentistry through the Dawson Academy, Spear Education, and the Texas Center for Occlusal Studies/Stewart Center for Minimally Invasive Dental Medicine. I am also a member of the International Academy of Oral Medicine and Toxicology (IAOMT), focusing on holistic and biologic dental practices including mercury-safe dentistry.
In my spare time, I enjoy spending time with my wife, Natalie, my son, Bennett, and my daughter, Hadley. We are active outdoors with our golden retriever, and we enjoy bicycling and being out on Glen Lake.
More About Dr. Mattson
Education
St. Olaf College 2006
University of Michigan School of Dentistry 2012
University of Detroit Mercy AEGD 2013
Memberships
American Dental Association
Michigan Dental Association
West Michigan District Dental Society
International Academy of Oral Medicine and Toxicology (IAOMT)