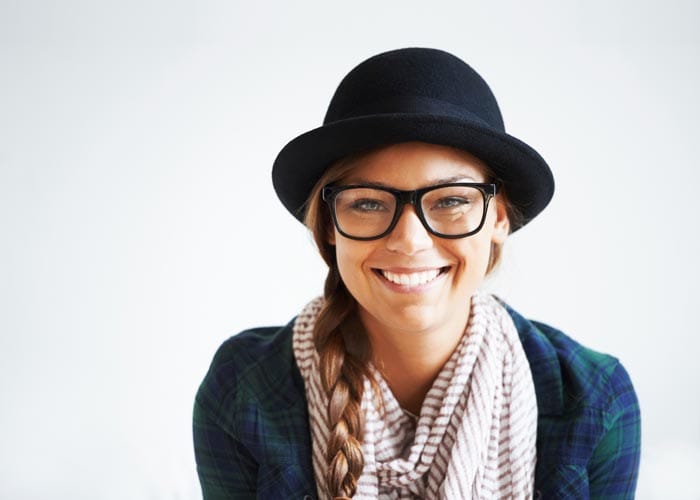 At Bander Dental Group, we offer clear aligners as a safe, effective, and discreet option for straightening misaligned teeth.
Clear orthodontic aligners are a great alternative to traditional braces and are effective for many adults seeking to straighten their teeth. Our orthodontic dentists are happy to help you decide whether clear aligners are right for you.
Clear Aligners vs. Braces
For many years, the go-to method for straightening teeth was metal braces. These are still necessary in some extreme cases. However, orthodontics today have advanced to the point where you can achieve the same results with clear aligners instead.
Patients who choose clear orthodontic aligners are much less likely to experience the pain, discomfort, or mouth sores that traditional metal braces can bring. In addition, you can remove your aligners to allow for proper brushing and flossing each day, reducing your risk of plaque buildup and tooth decay.
How Do They Work?
Patients who use orthodontic aligners are typically given a new set of aligner trays every few weeks. Wearing these for a set number of hours per day will shift your teeth into their new positions over time. After your treatment, you'll notice a more even bite and a straightened smile.
Additional Benefits
Orthodontic aligners provide other health benefits in addition to straightening teeth.
Teeth that are crowded, misaligned, or have gaps are more difficult to brush and floss properly. Over time, this can lead to a higher rate of tooth decay and even gum disease.
Straightening your teeth with aligners can protect against tooth decay, gum disease, and other oral health issues.
Ask Our Orthodontic Dentists
At Bander Dental Group, our Grand Rapids, MI, orthodontic dentists are always willing to talk to you about your options for straightening your teeth. For more information about aligners or to schedule a consultation, give us a call at (616) 949-5980, or contact us online.