Crowns, Implants, Dentures, and Bridges Guide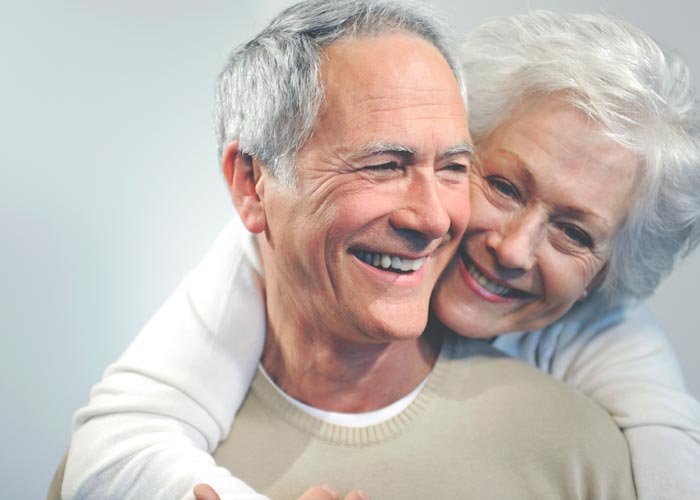 When it comes to your teeth, you may have a lot of questions about what replacement option is right for you or a loved one. As your Grand Rapids dental group, we at Bander want you to know what's available so you can make the best decision.
Dental crowns and dental implants are different just like dental bridges and dentures are different. To learn more about each option, keep reading.
What Are Dental Crowns?
A dental crown is a piece that fits over your tooth. Dental crowns work to restore your smile from complete tooth loss or to protect a tooth from further decay.
If you have a tooth that's been weakened from some form of trauma or decay, a crown might be right for you. Crowns tend to be the popular option when one tooth is the concern, separate from the rest of the teeth in your mouth. Crowns are not a tooth replacement, though. They act as a cap that goes over your natural tooth or dental implant.
As your Grand Rapids MI dentists, we'll make sure your crown fits perfectly so that you can continue chewing, smiling, and living without a tooth concern.
READ MORE: What Do I Do If My Crown Falls Off? >>
What Are Dental Implants?
Dental implants are used to replace missing teeth. If you're missing one or multiple teeth, we may recommend dental implants to you.
A dental crown will often get put over your dental implant because the implant is often made of a stronger material than the crown (usually titanium.) Implants are often not as visually appealing as crowns so crowns create flexibility for personal preferences. This helps give your smile longevity, added protection from typical wear and tear damages, and customization.
Dental implants are securely sealed into your mouth though through a process called osseointegration. This process usually takes a few months, but it's to ensure that the tooth implant is fused with your jawbone to give you the most natural teeth effect.
What Are Dentures?
Whether you've seen them on TV or have a loved one with them, you're probably familiar with dentures. Dentures work as fake teeth. They're often used when too many teeth in your mouth have gone bad from tooth decay, gum disease, or if there was a bad accident and you're in need of a new smile.
Did you know that not all denture options mean you have to get an entirely new smile though? There are partial denture options that can be used to replace the top or bottom half of your mouth if needed. Dentures work just like teeth and you still need to brush and floss them regularly.
What Are Dental Bridges?
When missing one tooth that has healthy teeth or implants on its side, we may suggest something like a dental bridge.
A dental bridge doesn't require an implant to be set if you have what's commonly called a "gap" in your smile (where you have good teeth on the side of your missing tooth.)
A dental bridge works to fill that gap by connecting a bridge piece that uses your good teeth as holders. The procedure will require us to shave down your side teeth a little so that we can fit the bridge over them and still give your mouth a natural look.
But if you're trying to avoid a dental implant, a dental bridge might be the right option for you.
Ready for a New Smile?
If you're wondering if dental implants, dentures, dental bridges, or a crown might be right for you, feel free to reach out and contact us online or by phone at (616) 949-5980. As your Grand Rapids, MI dental group, Bander Dental Group can't wait to help you become more confident in your smile.