Covid-19 Reopening Letter To Our Patients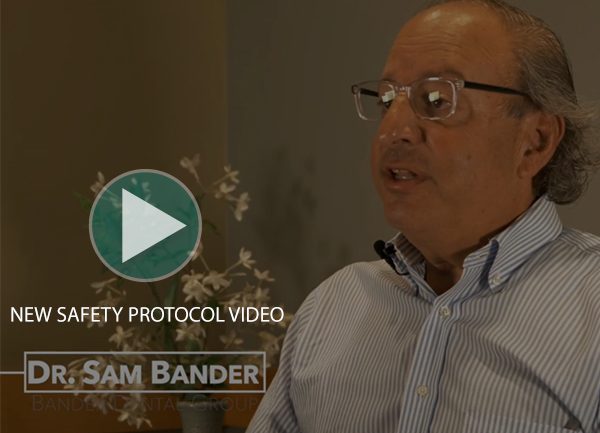 4/29/2020
To our dental family:
We've missed seeing everyone! We hope this letter finds you and your family in good health. Our community has been through a lot over the last few months, and all of us are looking forward to getting some normalcy back in our lives. While many things have changed, one thing remains the same: our commitment to your health and safety.
In response to the COVID-19 threat, we have spent tireless hours developing and implementing adaptations and protocols to significantly reduce the risk of exposure when treating patients in our office. Our goal is to create a safe and clean environment for both our patients and staff, giving you assurance while receiving your important preventative and restorative care. We believe we have accomplished this goal and we would like to highlight some of the measures we will be taking:
Pre-screening and temperatures taken of all patients, and staff, before entering office.
Providing "No-Touch" appointments, including:

Patients wait in their car upon arrival – our reception room will be closed.
Patients apply hand sanitizer and then escorted directly back to the treatment room.
Shared items in office will be discontinued (magazines, beverage station, etc.)

The front desk now has a plexiglass surround, providing a contact shield.
Each treatment room will now have a dedicated high volume suction and filtration unit to capture aerosols and filter the air.
iWave Air Purification system with bi-polar ionization installed in all HVAC units.
All clinical staff will be wearing extensive Personal Protection Equipment including: NK95 masks, face shields, gloves, surgical caps, and gowns.
Deep sterilization in all treatment rooms, as always, and throughout the office as a whole.
Infection control has always been a top priority in our practice. Our office will continue to follow or exceed infection control recommendations made by the American Dental Association (ADA), the U.S. Centers for Disease Control and Prevention (CDC) and the Occupational Safety and Health Administration (OSHA) so that we are up-to-date on any new rulings or guidance that may be issued.
Lastly, we are working on increasing the number of available appointments in the next few months as we know the importance of getting our patients back on track with their dental care. If your appointment was missed during the COVID-19 closure and you are not currently scheduled, please call us at 616-949-5980. Otherwise, you can look forward to a call from us soon to help get you rescheduled.
Thank you for putting your trust in us. We value your confidence and loyalty and look forward to seeing all our family of patients, neighbors, and friends soon!!
If you have any questions or concerns, please do not hesitate to contact us.
All our best,
The Bander Dental Group Team